Regular size: 4 3/8" inches tall, 19 ounce capacity, $30
A slightly larger size comes as a cup without a handle for $20.
Large size mug: 6" inches tall, 32 ounce capacity, $35

The Anglo-Saxon Runes on this mug spell out the four ancient elemental forces of nature:
Earth | Air | Fire | Water
There are celtic knots on the top and bottom of the handle.
To make this mug, I carved individual letter stamps from clay and press them into a flat slab of clay before forming it into a cylinder and adding a pulled handle and slab bottom. The band of runes and the celtic knots on the handle are stained with iron oxide. The rest of the mug can be glazed in a variety of colors, examples of which can be seen on other mugs in this catalog. The mug pictured is glazed in a glossy Black glaze.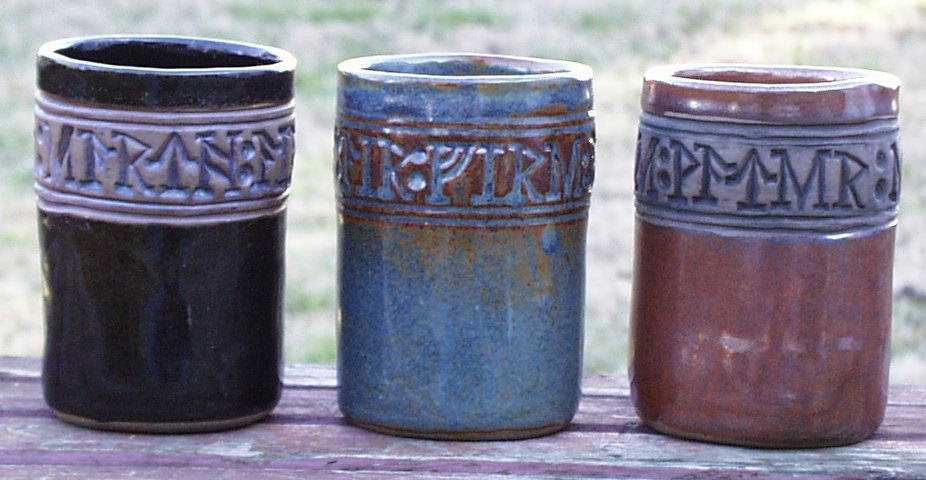 These are examples of the $20 cups. On the left is the glossy Black glaze, the middle is glossy Woo Blue, & the right is glossy Crystalline Brown.


This is an example of the large mug size glazed in satin matt Shinoglaze.